E and I were discussing the pros and cons of having a red wedding. For me, the pros (looks fabulous on brunettes, favorite color) outweigh the cons (hello, Christmas theme anyone?). I was happy to find this article on Martha Stewart. It suggests using it for a summer theme. I'm sure you could adapt for any season.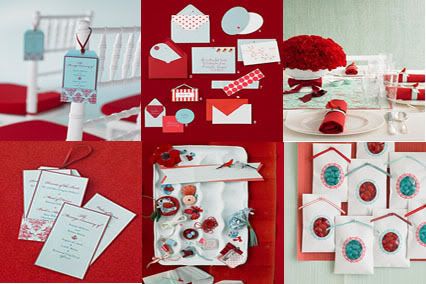 I also found several red invites on KenzieKate Invitations. My favorite is the first invite on the left, bottom row.
And finally, don't forget the easiest way to indulge in red. The bridesmaids! The left and middle dresses are from JCrew, right dress is from Nicole Miller.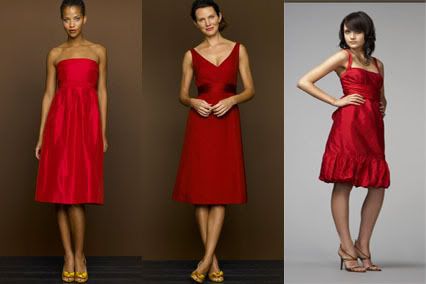 For more inspiration Etsy Search: Red, Aqua, Paper